The Columbus Food Truck Festival is known for being one of the most popular food festivals in the Midwest. With an outstanding feast that runs for three days, it features live entertainment, family fun, and, the most important aspect of the festival, an impressive 40 of the best known Food Trucks in Ohio.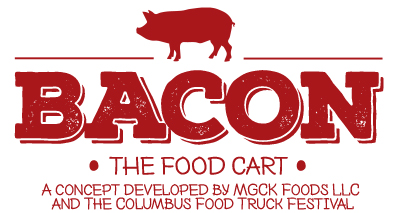 Introducing Bacon The Food Cart
The creators of The Columbus Food Truck Festival have continued to build their solid reputation as one of Ohio's most innovative vendors when it comes down to mobile food, which has inspired them to create their own mobile food venture known as Bacon The Food Cart!
Food trucks have become increasingly popular in the past decades, just as much as bacon has. New and different styles of food trucks are appearing almost everywhere. Nevertheless, Bacon The Food Cart aims and proves to be far superior than its rivals when it comes down to the succulent slice of fried bacon they serve.
Only the best bacon
Bacon The Food Cart has spotted that there is an enormous niche for bacon trucks in Ohio that provide only the highest quality of bacon. With this in mind, they are entirely committed to selling local produce and most importantly tapping into local services such as farms that produce the most amazing and tastiest bacon in the state. All of their animals are treated with humane practices which is incredibly important to them.
Nothing but local fresh and natural produce
By using local produce that comes from local farms in the Ohio area, including all natural meats and delicious cheeses from local cheese makers, it means they can also do their part for the community by supporting local small businesses, their owners, and their employees by hiring their independent labor. This also reassures customers that their entire menu is, and always will be, entirely 100% natural.
Succulent menu to satisfy your palate
Bacon The Food Cart is based entirely around high quality and natural bacon for an abundance of different reasons. But the primary reason is that bacon is just so darn delicious! As a Columbus proud company, they look forward to presenting and sharing a fantastic and exquisite menu to all of their customers which aims to reflect the changes in seasons. With this in mind you can expect to unearth some perfected pork of all kinds, flavorings and styles across the year with so many different seasonal tastes to try.
Bacon The Food Cart is committed to offering an affordable menu with a continuously changing selection as they strive to bring you the tastiest upscale versions of all your favorite down home dishes.
They are about to redefine what you have ever known about bacon. So get ready to indulge!
For more info visit baconthefoodcart.com